Shipping & Returns
Shipping & Returns Information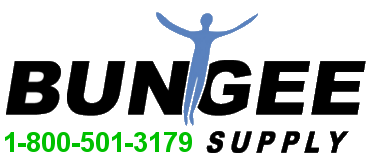 Bungee Supply Company
SHIPPED ITEMS

Most orders will are shipped within 2 Business days unless back ordered.

Shipping times vary depending on your location, but average package arrival after purchase is 2 to 7 business days for most continental United States destinations. Please note that shipping times may be affected by many factors such as Holidays, Weather conditions and many other factors. Although delayed shipments are rare, they do happen from time to time.


INTERNATIONAL ORDERS

We generally only accept payments from, and shipping addresses located within the continental United States. If you wish to request shipping to a destination outside the continental United States, please Contact Us prior to your purchase.


BACK ORDERS

Back-ordered or out of stock items will ship within 48 hours of us getting them back into stock. If an item is out of stock you will be notified by email with an estimated shipping date. You will have the option to wait for shipping or cancel your order.


RETURNS

Returns accepted with RMA number within 5 days of delivery at your location. If you need a RMA Number, please contact us by clicking here.