FAQ
Answers to Frequently Asked Questions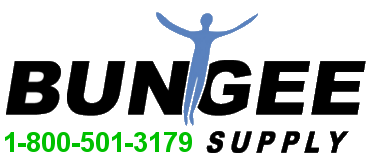 that customers have asked of Bungee Supply Company in the past. Have a suggestion for an answer we should provide here? Click Contact us and let us know!
Is my credit or debit card transaction secure?


Yes, all credit and debit transactions are processed through BrainTree by PayPal, No credit or debit card numbers are stored on this website. Even "we" don't get to see them numbers, only Paypal does.




How soon do you ship?


Stock Items will be shipped within 48 hours of verified payment. Back-ordered or out of stock items will ship within 48 hours of us getting them back into stock. If an item is out of stock you will be notified by email with an estimated shipping date. You will have the option to wait for shipping or cancel your order.




Do you accept returns?


Returns accepted with RMA number within 5 days of delivery at your location.